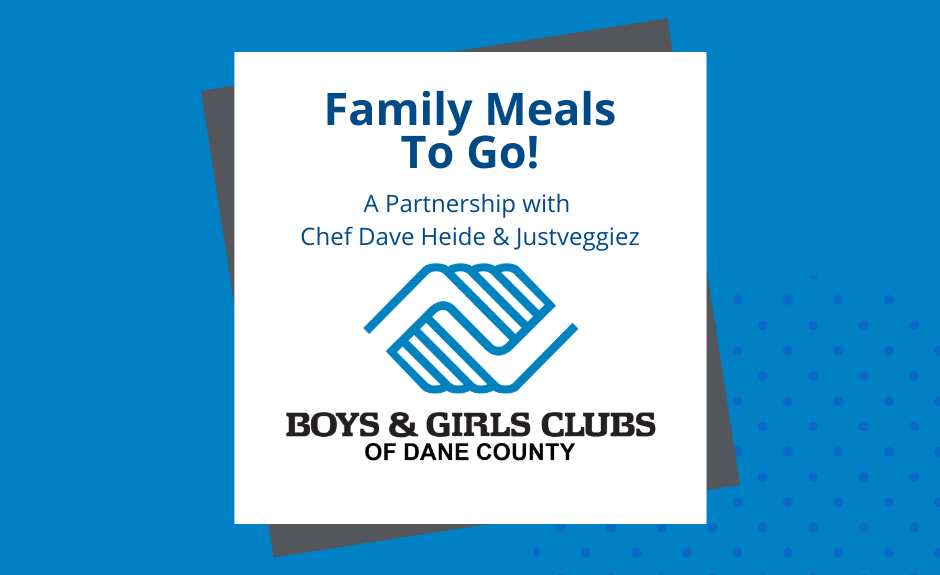 Providing meals and fighting against food insecurity for all community members!
Family Meals To Go
Register today for this program! Once you register, you will be officially enrolled in this program. Subsequent information and signups will be communicated to you by Boys & Girls Club staff each week. Make sure to look out for those emails in order to reserve your meal!
McKenzie Family Club Signup
232 Windsor St, Sun Prairie
Taft Street Club Signup
2001 Taft St, Madison
Allied Family Center Signup
4619 Jenewein Road, Fitchburg
Thank You To Our Partners
We are so grateful to begin this partnership with Chef Dave Heide and Justveggiez! This will have an enormous, positive impact on the Dane County community!