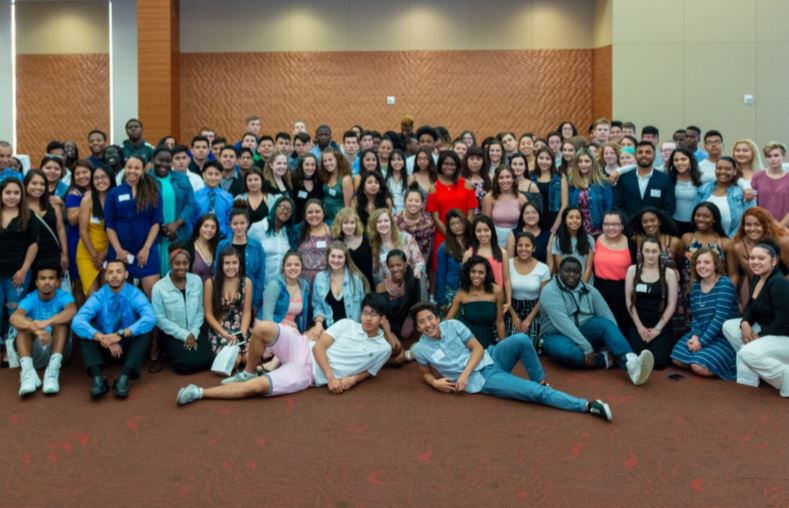 AVID/TOPS EVALUATION PROVES SIGNIFICANT ACADEMIC GAINS FOR FIRST GENERATION COLLEGE BOUND STUDENTS
Madison, WI – The most recent evaluation of the AVID/TOPS (Advancement Via Individual Determination [AVID] and Teens of Promise [TOPS]) program demonstrates statistically significant academic gains for first generation, college bound students experiencing marginalization due to systemic barriers. The Madison Metropolitan School District (MMSD) and the Boys & Girls Clubs of Dane County partnered with the University of Wisconsin's Wisconsin Evaluation Collaborative (WEC) as a third-party evaluator to assess the impacts of the AVID/TOPS program and related systems of support.
"With the launch of the new school year, we are extremely proud to share these results," said Michael Johnson, Boys & Girls Clubs of Dane County President & CEO, "The Boys & Girls Clubs of Dane County is committed to transparency, accountability, and the success of our students. These findings are part of evaluating the success of our organization, and they demonstrate the incredible impacts our staff are making through this partnership."
This assessment evaluated data from the past 10 academic years through 2017-2018. It illustrates the positive effects of the AVID/TOPS model when compared to a similar peer group that did not receive AVID/TOPS interventions. One key finding demonstrated that AVID/TOPS students earned higher cumulative and core high school GPAs than their peers, with the biggest impacts associated with low-income students and students of color. The assessment also demonstrates that AVID/TOPS' male-students of color enrolled in significantly more AP and Honors course credits than their peers – an important indicator for the likelihood of college persistence in the future. Overall, the evaluation proves statistically significant gains for AVID/TOPS students especially in academic growth, engagement in rigorous coursework, and higher on-time graduation rates.  Additionally, on-time enrollment into post-secondary opportunities experienced statistically significant gains, as AVID/TOPS' students enrolled on-time into higher education at rates of 83.1% compared to 57.6% for their similar comparison group of peers – a substantial increase of 25.5%.
"AVID/TOPS continues to position so many of our students for success, and we are incredibly grateful to the Boys & Girls Clubs for this partnership," said Interim Superintendent Jane Belmore. "Thank you to our AVID staff and our partners for this wonderful program that continues to show consistently positive results for our students."
"By funding and supporting an independent evaluation, which educational programs rarely do, MMSD and the Boys & Girls Clubs of Dane County have demonstrated their commitment to ensuring that AVID/TOPS positively impacts student success in both high school and college," said Dr. Jed Richardson, Wisconsin Evaluation Collaborative Assistant Scientist.
The Boys & Girls Clubs of Dane County is proud to collaborate with MMSD in a partnership that has created a proven system of positive change in preparing students for college and career opportunities. The AVID/TOPS program continues to excel by using research-based strategies to close the achievement gap for students who need us the most.
To view the complete evaluation, please visit: https://www.bgcdc.org/wordpress/wp-content/uploads/2019/10/Wisconsin-Evaluation-Collaborative-AVID-Evaluation-2017-18.pdf