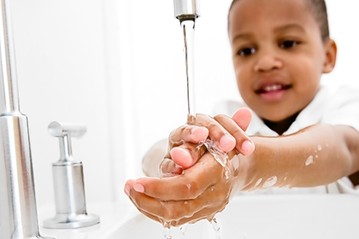 BOYS & GIRLS CLUBS OF DANE COUNTY CANCELS MAJOR FUNDRAISING EVENT WITH 3,000+ PEOPLE ON SATURDAY AND WILL CANCEL STUDY ABROAD PROGRAMS AND COLLEGE FIELD TRIPS DUE TO CORONAVIRUS (COVID-19)
Madison, WI – Dear BGC Community,
BGC of Dane County has always put the safety of our young people and our communities first, and this drives all our decisions. Today, our community and nation is facing a public health crisis in the form of COVID-19, a virus currently spreading throughout the country with three reported cases in Wisconsin. We are taking extraordinary measures to protect the safety of our young people and staff on site, from extra cleaning and sanitizing procedures to sending people home at the slightest sign of symptoms.
However, we also understand from public health officials that as a community institution it's our responsibility to think bigger, and help slow down all outbreaks across our state, especially as they put the most vulnerable members of our community in danger. And that means following their recommendations to avoid hosting large public gatherings whenever possible. Of course, BGC of Dane County's calendar is full of events like these, and while it is disappointing to cancel or reschedule them, we know it's what we need to do to reduce the risk of infection in our community.
Our special events Director and myself met this morning and we are currently meeting and we will make specific plans to reschedule or reimagine each event moving forward. We share your disappointment, but we also hope you agree that this is the right decision to make. We will continue to monitor the situation and pay close attention to our public health officials.
This virus will impact the following:
1. BGC was scheduled to host 3,000 plus walkers and runners for our annual Shamrock Shuffle event on Saturday morning. This is a $100k fundraiser for the Club and there will be financial ramifications due to the cancellation of the event. https://www.bgcdc.org/get-involved/news-events/shamrock-shuffle-2020
2. We are canceling the remaining spring college field trips across all our school sites;
3. We are canceling all remaining Bucks Games in March and April;
4. We are canceling our study abroad programs for our college students at Edgewood;
5. We are canceling our Saturday HOPE programming in March;
In the meantime, stay tuned. Thank you for understanding and please take precaution. If anyone has any questions pertaining to this community health challenge, please call our admin offices at 608-257-2606.