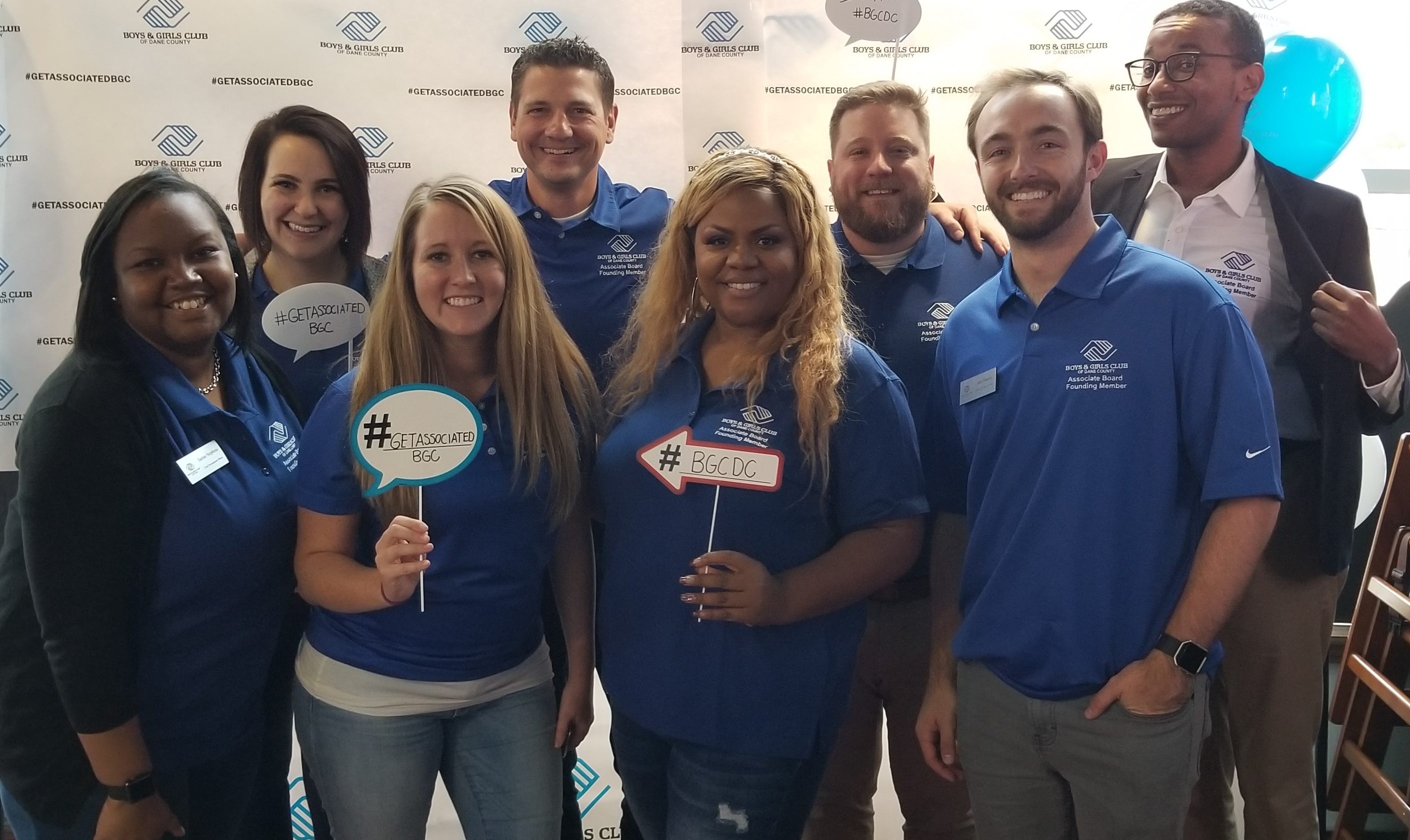 About the Associate Board of Directors
The Associate Board of Directors are ambitious and caring professionals whose motivation is to accelerate our mission. Board members will positively affect change for youth in our community through volunteerism, events and fundraising. Make an impact on a larger scale by joining our Associate Board of Directors. Submit your application here
Associate Board Founding Members
Cedric Johnson, President/Chair
Cedric Johnson is the Community Relations Manager with Madison Gas & Electric. He works specifically with diverse communities to ensure inclusive and fair access to services and products, in addition to overseeing strategic partnerships. He previously served as the Director of Development & Communications for Briarpatch Youth Services, where he led the campaign to raise $3 million for Dane County's first and only shelter dedicated to homeless youth. He has also worked in major gift development and public relations for Madison Children's Museum and the American Red Cross.
Cedric's community service includes board positions with Madison Museum of Contemporary Art, Boys & Girls Club of Dane County, and New Bridge, among others. Outside of work and volunteering, he enjoys traveling, long runs through UW Arboretum, film, art, and Madison's extensive selection of restaurants.
Josh Lindquist, Treasurer
Josh Lindquist is a native of Minnesota but grew up living throughout the Midwest. After graduating from Bethany Lutheran College, he came to Wisconsin as a YMCA camp counselor and waterski instructor and has called Madison home for the last 17 years. He currently works for Nutanix, a cloud computing software company, as a territory manager. His pride and joy are his 4 sons, triplets 10-years (Andrew, Benji, and Chris) and a 15-year-old Michael. They spend their time playing on devices, playing soccer, karate, and playing legos.
Natalie Lonergan, Secretary
Natalie is currently the HR Generalist at Palmer Johnson Power Systems where she has been for over two years. She currently holds her Master's degree in Human Resources and the SHRM-CP certification and enjoys learning new things in HR and business. Natalie believes in giving back to the public of Dane County and has a sincere passion for helping the youth of the community expand their opportunities and networks.
Associate Board Voting Members
Allison Kelley
Anna Petrie
Brooke Krall
Danielle Oest
Dan Intagliata
Greg Albert
Jamie Witte
Jennifer O'Rourke
Marlita Bevenue
Sarah Hughes
Associate Board Adjunct Non-Voting Members
Alex Murray, Director of Special Events, BGC
Carly Schleif, Development Assistant, BGC
Jake Brown, Director of Donor Relations, BGC
Laura Ford-Harris, Acting Chief Development Officer, BGC
For more information, check out the Associate Board Informational Flyer.