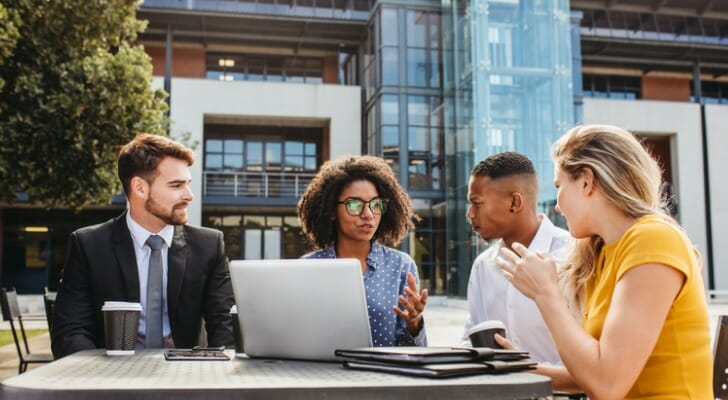 About the Associate Board of Directors
Ambitious and caring professionals whose motivation is to accelerate the mission of the Boys & Girls Clubs of Dane County. Board members positively affect change for youth in our communities through volunteerism, events and fundraising.
The Associate Board of Directors is currently accepting applications! Be part of something bigger than yourself and make an impact on a larger scale by joining this ambitious group of young professionals. Submit your application here.
· $250 Membership Fee (with option to reduce by volunteering or participating in events and fundraisers)
· One-hour Monthly Meeting
· Develop relationships across organizations
· Build your resume with Board experience
Associate Board Members
< VACANT > , President/Chair
< VACANT >, Treasurer
Natalie Lonergan, Secretary
Human Resource Manager, Palmer Johnson Power Systems
Natalie is currently the HR Generalist at Palmer Johnson Power Systems where she has been for over two years. She currently holds her Master's degree in Human Resources and the SHRM-CP certification and enjoys learning new things in HR and business. Natalie believes in giving back to the public of Dane County and has a sincere passion for helping the youth of the community expand their opportunities and networks.
Associate Board Voting Members
Anna Petrie ( Team Manager, Pure Integrity Homes)
Brooke Krall ( Administrative Team Lead, Quartz Health Solution)
Danielle Oest (Director of Admission, Herzing University)
Dan Intagliata (Sales, SHI)
Greg Albert (Professional Services, Naviant)
Jamie Witte ( Customer Care Superviosr, TASC)
Jennifer O'Rourke (Assistant Branch Manager, UW Credit Union)
Marlita Bevenue (Multimedia Producer & Copywriter, Madsion Metropolitan School District)
Sarah Hughes (Immuniztion Coordinator, Public Health Madison & Dane County)
Associate Board Adjunct Non-Voting Members
Alex Murray, Director of Special Events, BGC
Jake Brown, Director of Donor Relations, BGC
Laura Ford-Harris, Acting Chief Development Officer, BGC
For more information, check out the Associate Board Informational Flyer.