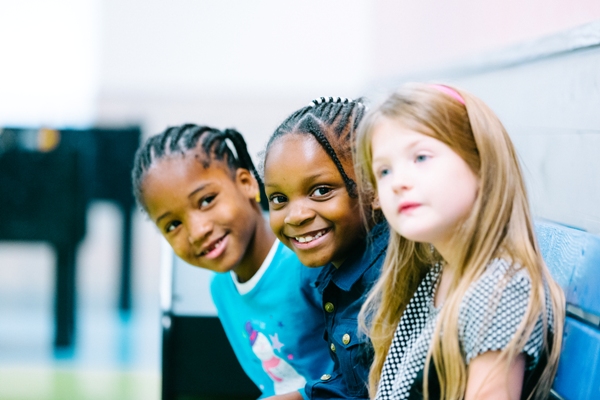 Facts & Figures
See how Boys & Girls Clubs of Dane County has impacted the lives of children, their families, and the community
Our Accomplishments at a Glance
Named one of the top five Clubs in the nation for financial literacy and educational programming in 2011 by Boys & Girls Clubs of America and the Charles Schwab Foundation.
Serve more than 7,500 young people in ten locations, including eight school-based sites and two traditional Club sites.
Connect 260 young people to internships with 33 local companies in 2017.
Transport more than 625 kids weekly from 19 schools to our Club locations and, in some cases, to homeless shelters.
Only Club in the nation that runs an AVID partnership with schools.
Only Club in the nation with a full-service credit union.
Kids who attend camp will read over 50,000 pages and 1,000 books in seven weeks.
More than 12,000 donors/volunteers support our members annually.
Workforce includes 172 professionals who are dedicated to transforming our kids' lives. Over 100 partnerships with different organizations in the Dane County area, including two local police departments.
Excel in the creative arts: our very own BGC teen hip-hop artist "Pretty Boy Hefner" won the National BGCA Digital Media Arts Award for his song "On Top of the World" in 2014.
Annual Reports
Have a look at our financial performance and accomplishments each year through our annual reports. Boys & Girls Club of Dane County is proud to share how the support of community leaders, businesses, and organizations has made a difference in the community and in children's lives.
2012 Annual Report
2013 Annual Report
2014 Annual Report
2015 Annual Report
2016 Annual Report
2017 Annual Report
2020 Annual Report
2021 Annual Report
2022 Annual Report 
Year End Review
Take a peek at everything we've been up to this year! Our year end reviews highlight the efforts, accomplishments, and activities of Boys & Girls Club of Dane County annually.
2012 Year End Review
2013 Year End Review
2014 Year End Review
2015 Year End Review
2016 Year End Review
2017 Year End Review
2018 Year End Appeal
2019 Year End Appeal
2020 Year End Appeal
2021 Year End Appeal
AVID/TOPS Evaluation 2017-2018
Wisconsin Evaluation Collaborative – AVID/TOPS Evaluation
990 Report
Independent Audit Report
2016-2017 Internal Audit Report – Financial Statements
2018-2019 Internal Audit Report – Financial Statements
Strategic Plan Refresh 2020-2025