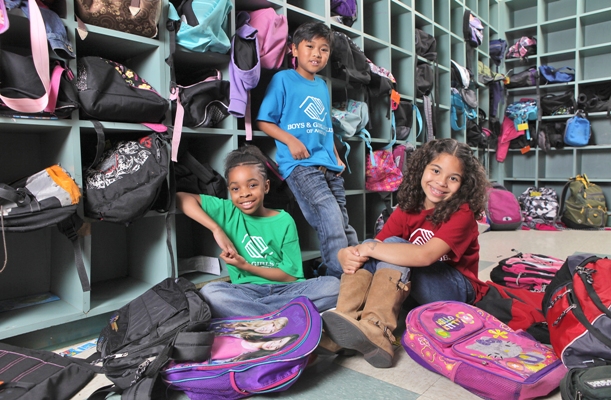 Executive Staff
Meet the people behind the impact
Michael Johnson, MBA – President & Chief Executive Officer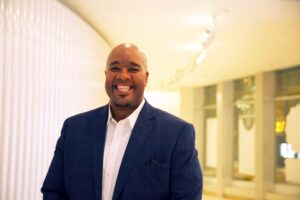 Connect with Michael on LinkedIn
Michael is the President & CEO of Boys & Girls Clubs of Dane County and led the agency on an amazing journey of change – transforming the organization from a local children's charity to a change agent for children and families while driving high standards of excellence in financial transparency, community engagement and governance; all with the goal of making a significant, measurable impact in the lives of children and their families.
In his eleven years, the Club made significant accomplishments. Under his coaching and guidance, the Club developed two bold, five-year strategic plans that resulted in more than 22,000 donors contributing more than $50M dollars in financial resources and another $3.5M in crisis relief efforts. As of result of this investment, the Club quadrupled the number of children and families being served, tripled the number of employees, grew its operating budget by 395%, expanded its operations in cities like Fitchburg, Madison, Verona, Sun Prairie, and acquired the Boys & Girls Clubs of Walworth County.
The Club also created the largest public/private partnership in the Madison Metropolitan School District while investing more than $18M in direct resources to local high schools helping the District to close the achievement gap. As a result of this effort more than 4,400 young people have graduated from HS at an average rate of 97%. The Club also built out an new early childhood education center in Sun Prairie and hired more than a dozen career and college specialist who work with colleges and universities all over the country to ensure their College Ready Scholars are graduating from college.
Michael's advocacy and his team have been featured in the New York Times, Wisconsin State Journal, CNN, and dozens of national and local publications. He also received the Boys & Girls Clubs of America Heart & Soul Award which is the highest honor among Club executives. He was named "Man of the Year" by Madison 365 and was appointed by the Governor of Wisconsin to the Vel Phillip's Taskforce.
Michael earned a BA in Business Education from Chicago State University and an MBA from the University of Phoenix. He also holds a certification in fundraising management from the Center of Philanthropy at Indiana University, a certification in human resource management from Cornell University, an Advanced Leadership Certificate from the University of Michigan, Ross School of Business, and a certificate in nonprofit strategic management from Harvard Business School.
Michael and his wife, Toya, were born and raised in Chicago and have three children ages 16, 11, and 7.
Dr. Sarah Ghee, EDd – Vice President & Chief Operating Officer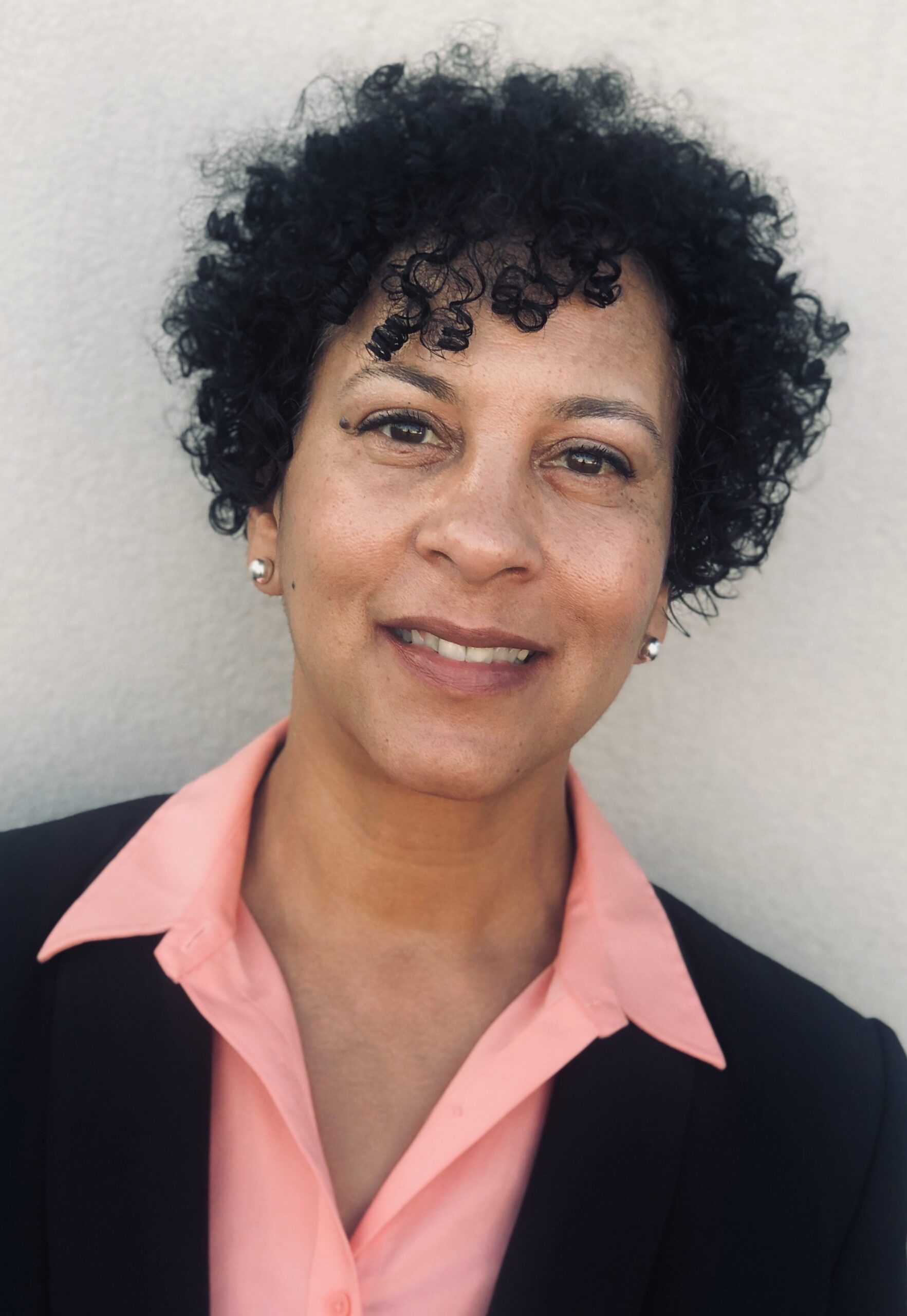 Dr. Sarah Ghee brings over two decades of experience as an Administrative Social Worker providing leadership in the field Substance Abuse as a Chemical Dependency Counselor with the Talbert House, Mental Health as an In-Home Family Counselor with Lighthouse Youth Services, Child Protective Services as an Ongoing Children's Service Case Manager, Transitional Housing as a Homeless Shelter Manager with the Salvation Army, and most recently led the operations for United Way of Greater Cincinnati's Eastern Region serving Clermont & Brown Counties for almost ten years.
Dr. Ghee has primarily focused on youth development throughout her career leading efforts to initiate a post-secondary scholarship program benefiting Cincinnati Public School students, a speed mentoring program matching youth with United Way donors to encourage introspection regarding their post-secondary plans, and PhotoVoice Projects, an inquiry process that includes critical thinking, information gathering, analysis and logical problem solving while building networks and strengthening authentic voice to address an issue.
Dr. Ghee earned a B.A. in Sociology, a Master of Social Work, and a Doctorate in Urban Educational Leadership at the University of Cincinnati.  Her research agenda focuses on adolescent identity formation and effective mentorship.
Laura Ford-Harris – Chief Development Officer

Laura has more than 25 years of nonprofit experience with expertise in community and corporate relationship management and fundraising. She holds a B.S. in Interdisciplinary Studies focused on Business, Communications, and Africana Studies from the University of Cincinnati. For nearly two years, Laura helped United Way of Greater Cincinnati reach their $50.5M goal by managing the Business Services Portfolio of legal, design, and construction firms as a Relationship Manager. In addition to achieving revenue goals, she was also highly successful in utilizing engagement strategies to connect corporations and their employees with United Way agencies and organizations to develop partnerships.
Prior to that, Laura enjoyed a 23-year career at Girl Scouts of Western Ohio, one of the top ten Girl Scout councils in the country. She helped successfully guide teams to serve girls in urban, rural, and suburban communities and implemented volunteer program management to provide effective service delivery models in the early years of her career.
Kelly Kleven, CPA – VP of Finance
Kelly brings over two decades of experience in Accounting, most recently serving as the Director of Finance with DAiS. In this role, she provided leadership for financial and business functions, served as a strategic, hands-on leader to support the following areas: finance, business planning and budgeting.
Prior to this role, Kelly worked as a Controller for Independent Living, Inc, were she was responsible for finance and accounting operations for six related nonprofit organizations, by leading all accounting, budgeting, internal control, audit, financial reporting and compliance activities.
Kelly holds a B.A. from St. Olaf College in Northfield, MN were she was an Economics major with a concentration in Accounting.  Kelly graduated Summa Cum Laude she is also a member of Phi Beta Kappa and Senior Honor Society.  In addition to her B.A., Kelly also has her CPA.
Tiffany Loomis – VP of Operations
Tiffany Loomis has been working with the Boys & Girls Clubs of Dane County since 2012. She started with a part-time position in the Recreation Department. Tiffany was promoted to Club Director for our Allied Family Center in 2013 and held that position until December 2018. Tiffany served as the longest standing Club Director in Boys & Girls Clubs of Dane County history.
As Vice President of Operations, Tiffany is dedicated to creating long term partnerships and relationships with members, families, and other local organizations. Her main focus is staff development, program development, training, facilities and safety.
Tiffany holds a B.S. in Sports & Recreation Management from Ashford University. She was the founder of Madison Blaze Women's Football. Tiffany is also a Military Veteran of the United States Army Reserves where she served as an Ammunition Specialist in one tour in Kuwait.