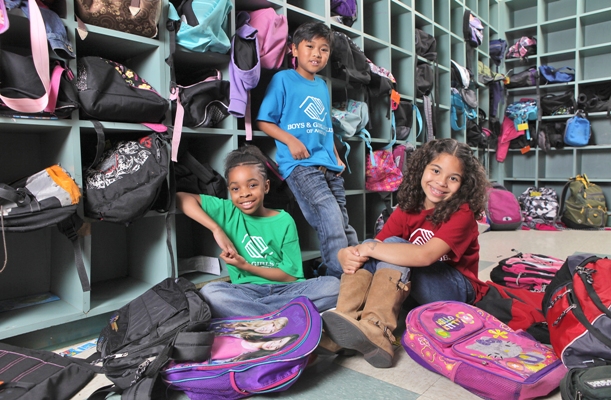 Executive Staff
Meet the people behind the impact
Michael Johnson, MBA – President & Chief Executive Officer
Michael is the President & CEO of Boys & Girls Clubs of Dane County and led the agency on an amazing journey of change – transforming the organization from a local children's charity to a change agent for children and families while driving high standards of excellence in financial transparency, community engagement and governance; all with the goal of making a significant, measurable impact in the lives of children and their families.
In eight years as their CEO, the Club made significant accomplishments: They developed a bold, five-year $15M plan that resulted in more than doubling the number of children and families being served in South Central Wisconsin, tripled the number of employees and grew their operating budget by 318 % during his tenure. Johnson left Boys & Girls Clubs in June of 2018 to become President & CEO of United Way of Greater Cincinnati and resigned after four months to return to his role with the Club.
Michael earned a BA in Business Education from Chicago State University and an MBA from the University of Phoenix. He also holds a certification in fundraising management from the Center of Philanthropy at Indiana University, a certification in human resource management from Cornell University and an Advanced Leadership Certification from the University of Michigan, Ross School of Business.
Janine Stephens, MBA – VP of Marketing and Special Events and Chief Development Officer
Janine Stephens, Chief Development Officer, joined the Boys & Girls Club of Dane County Executive Team in February 2018. However, Janine is not new to Boys & Girls Club having served as AVP of Marketing & Special Events for 7 years prior to leaving in 2016 to become the Chief Operating Officer at a local non-profit for three years before returning to Boys & Girls Club. Janine brings a wealth of experience with more than 10 years working in special events and fund development, leading and growing organizations in the Madison Community, such as Building Brave, and today Boys & Girls Club of Dane County. Janine has also served on many community committees to further the mission of many agencies to enhance educational opportunities and leadership development for young people.
Alexander G. Gagnon, M.Ed – Vice President of School-Based Education
Alex Gagnon, Vice President of Education, has the privilege of working with an outstanding group of individuals who are dedicated to supporting our students' growth and success. Please visit our
Contact Us
page to review our school-based team who makes the dream happen!
Alex has nearly a decade of youth development experience with an emphasis on supporting college access and success programming for students who are the first in their families to attend college. Before joining Boys & Girls Club of Dane County, Alex was a program officer for a local philanthropic organization focused on promoting post-secondary achievement and equity, and previously worked for more than five years with the Chicago Scholars Foundation in Chicago, IL, as the Director of College to Careers creating leadership pipelines for students from under-resourced communities. He holds a Master's Degree in Educational Policy Studies from the University of Illinois at Chicago and a Bachelor's Degree from the University of Wisconsin – Madison.
Kelly Kleven, CPA – Vice President of Finance
Kelly brings over two decades of experience in Accounting, most recently serving as the Director of Finance with DAiS. In this role, she provided leadership for financial and business functions, served as a strategic, hands-on leader to support the following areas: finance, business planning and budgeting.
Prior to this role, Kelly worked as a Controller for Independent Living, Inc, were she was responsible for finance and accounting operations for six related nonprofit organizations, by leading all accounting, budgeting, internal control, audit, financial reporting and compliance activities.
Kelly holds a B.A. from St. Olaf College in Northfield, MN were she was an Economics major with a concentration in Accounting.  Kelly graduated Summa Cum Laude she is also a member of Phi Beta Kappa and Senior Honor Society.  In addition to her B.A., Kelly also has her CPA.