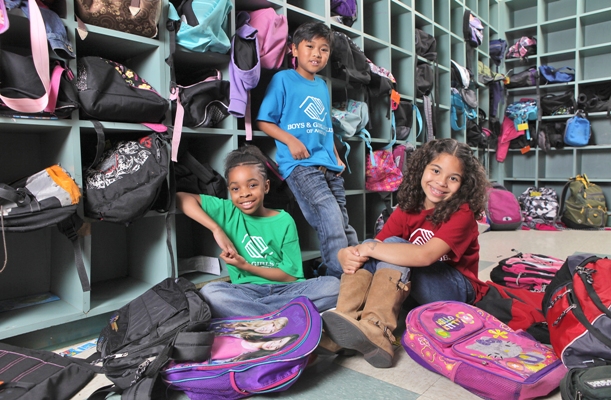 Executive Staff
Meet the people behind the impact
Michael Johnson, MBA – President & Chief Executive Officer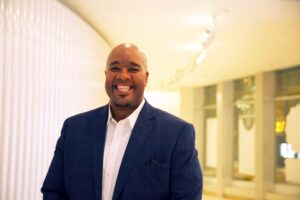 Connect with Michael on LinkedIn
Michael is the President & CEO of Boys & Girls Clubs of Dane County and led the agency on an amazing journey of change – transforming the organization from a local children's charity to a change agent for children and families while driving high standards of excellence in financial transparency, community engagement and governance; all to make a significant, measurable impact in the lives of children and their families.
In his thirteen years, the Club made significant accomplishments and under his guidance, his team developed several strategic plans that resulted in more than 22k donors contributing more than $50M to the Club. He increased the Club's net assets from $4M to $26M. As of result of these investments, the Club quadrupled the number of children and families being served, quadrupled the number of employees, grew its operating budget by 663%; expanded its operations in cities like Fitchburg, Madison, Verona, Sun Prairie, and acquired the Boys & Girls Clubs of Walworth County.
The Club also created the largest public/private partnership in the Madison School District while investing more than $21.6M in direct resources to local high schools. As a result, more than 4,400 young people graduated from HS at an average rate of 97%. The Club also hired more than a dozen career and college specialists who work with colleges and universities across the country and is currently in a capital campaign to raise $35M for a regional workforce center, which will become the largest standalone, endowed campaign for such a center in the history of Boys & Girls Clubs of America.
Michael's opinions, advocacy, and work has been viewed more than 3 million times on local television, and regional and national outlets including the New York Times, Wisconsin State Journal, CNN, NBC, ABC, and CBS. He also received Boys & Girls Clubs of America Heart & Soul Award, the highest honor among Club executives. He was named "Man of the Year" by Madison 365; was appointed by the Governor of Wisconsin to the Vel Phillip's Taskforce; named the 2022 InBusiness Magazine -Executive of the Year; awarded the 2022 MLK Humanitarian Award, named the 2022 Top Executive Fundraiser from the Association of Fundraising Professionals (AFP), and named Hometown Hero by the Wisconsin State Legislature.
Michael earned a BA in Business Education from Chicago State University and an MBA from the University of Phoenix. He also holds a certification in fundraising management from the Center of Philanthropy at Indiana University, a certification in human resource management from Cornell University, an Advanced Leadership Certificate from the University of Michigan, Ross School of Business, and a certificate in non-profit strategic management from Harvard Business School.
Michael and his wife, Toya, were born and raised in Chicago and have three children ages 18, 12, and 8.
Wendi Speed, MBA – Senior Vice President & Chief Financial Officer
Wendi Speed has a diverse background in accounting, budgeting, and fiscal management, with over 20 years of experience in various divisions in the UW System's Madison and Milwaukee campuses. Wendi has also served as Controller for Wisconsin State Fair Park.
Wendi has served on multiple leadership teams in her last four positions, and has managed budgets exceeding $40MM annually. Each position entailed assessing performance against budget, collaborating with managers and directors on key strategic decision making, and researching and working with GAAP principles, State and UW System administrative policies as well as campus policies regarding financial reporting, procurement, and human resource issues. She has managed general purpose budgets, program revenue budgets, Federal and non-Federal grants, as well as large gift accounts and fund accounting.
Wendi's undergraduate degree is from Edgewood College which includes a double major in Accounting and Business Administration. Wendi has an MBA from the University of Wisconsin MBA Consortium, as well as a CPA license.
Laura Ford-Harris – Chief Development Officer

Laura has more than 25 years of nonprofit experience with expertise in community and corporate relationship management and fundraising. She holds a B.S. in Interdisciplinary Studies focused on Business, Communications, and Africana Studies from the University of Cincinnati. For nearly two years, Laura helped United Way of Greater Cincinnati reach their $50.5M goal by managing the Business Services Portfolio of legal, design, and construction firms as a Relationship Manager. In addition to achieving revenue goals, she was also highly successful in utilizing engagement strategies to connect corporations and their employees with United Way agencies and organizations to develop partnerships.
Prior to that, Laura enjoyed a 23-year career at Girl Scouts of Western Ohio, one of the top ten Girl Scout councils in the country. She helped successfully guide teams to serve girls in urban, rural, and suburban communities and implemented volunteer program management to provide effective service delivery models in the early years of her career.
Alan Branch, Sr. – Vice President of Workforce Development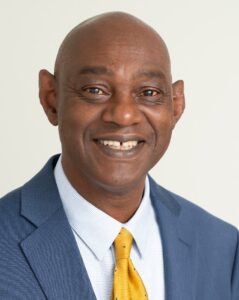 Alan is a result-driven development professional with a 25 + year track record working in partnership with business and non profits to advance mutual business and philanthropic interests. Alan has a long history of developing constituent relationships and has years of experience connecting individual and community stakeholders to transformational causes, which he's deeply passionate about.
For the past seven years, he has been a leader in the Greater Cincinnati community working to build strong business and personal relationships rooted in philanthropy, helping thousands of individuals connect deeply to causes in the areas of quality education, workforce, income stability, and health to advance the common good for all in the Greater Cincinnati region.
As a senior fundraising executive for United Way of Greater Cincinnati he is responsible for their partnerships with the building trades/ manufacturing and his experience includes strategic planning, consensus building, strategy execution, achieving revenue goals, and exceeding expectations in partnership with large corporate partners like General Electric, The Duke Energy Corporation, Cincinnati Bengals, Cincinnati Children's Hospital, and more.
Taylor Jackson- VP of Education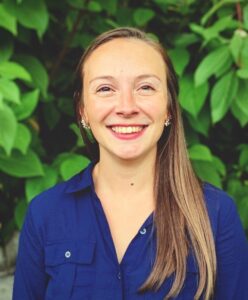 Taylor Jackson has been with the Boys & Girls Clubs of Dane County since 2016 when she began as a College Success Coach with the TOPS College Success Program, and the first coach dedicated to our Madison College partnership. In 2018, she was promoted to Manager of Mentoring & Career Development and in 2020, to Director of Career & Leadership Development, leading our paid career programs for youth and young adults. During her time with the clubs, Taylor has supported the creation of a TOPS Scholar emergency fund, expanded our paid career opportunities for youth by 200%, developed a number of new career partnerships and programs, and worked to raise the minimum wage for our member opportunities to $15/hour. 
Taylor holds a BA in International Studies and African Languages & Literature from UW Madison where she served as a leader for Colleges Against Cancer, working to raise hundreds of thousands of dollars for the American Cancer Society annually. Taylor has served as a member of the Youth Employment Network and YEN Steering Committee, the Young Nonprofit Professionals Network, and various task forces and committees focused on supporting opportunities for youth in Madison, and is a graduate of Leadership Greater Madison. 
Tiffany Loomis – VP of Operations
Tiffany Loomis has been working with the Boys & Girls Clubs of Dane County since 2012. She started with a part-time position in the Recreation Department. Tiffany was promoted to Club Director for our Allied Family Center in 2013 and held that position until December 2018. Tiffany served as the longest standing Club Director in Boys & Girls Clubs of Dane County history.
As Vice President of Operations, Tiffany is dedicated to creating long term partnerships and relationships with members, families, and other local organizations. Her main focus is staff development, program development, training, facilities and safety.
Tiffany holds a B.S. in Sports & Recreation Management from Ashford University. She was the founder of Madison Blaze Women's Football. Tiffany is also a Military Veteran of the United States Army Reserves where she served as an Ammunition Specialist in one tour in Kuwait.