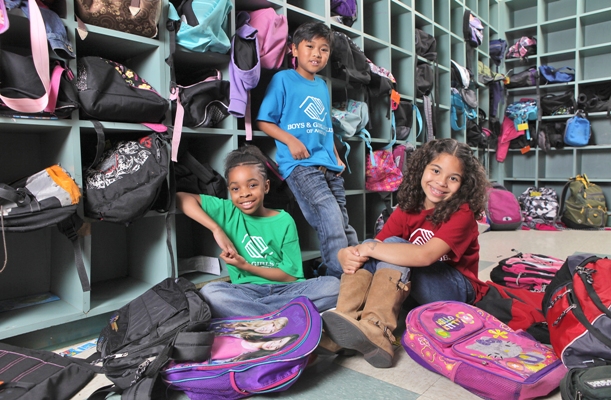 Executive Staff
Meet the people behind the impact
Rod Mitchell, M.A. – Interim President & Chief Executive Officer
Rod Mitchell comes to the club with 15 years of youth development, operations and educational leadership experience. Rod is also an accomplished finance manager, human resource professional and organizational leader. Rod has made it his mission to work "for" youth and provide access to "doorway" services that helps the under-served become viable citizens. Rod has a bachelor's degree in education and sport's management, a master's degree in higher education administration and multiple certifications through professional organizations. In his spare time, Rod enjoys, going to the gym, riding his bike, and watching sports at every opportunity.
Janine Stephens, MBA – Vice President of Marketing & Special Events/Chief Development Officer
Janine Stephens, Vice President of Marketing & Special Events/Chief Development Officer, joined the Boys & Girls Club of Dane County Executive Team in February 2018. However, Janine is not new to Boys & Girls Club having served as AVP of Marketing & Special Events for 7 years prior to leaving in 2016 to become the Chief Operating Officer at a local non-profit for three years before returning to Boys & Girls Club. Janine brings a wealth of experience with more than 10 years working in special events and fund development, leading and growing organizations in the Madison Community, such as Building Brave, and today Boys & Girls Club of Dane County. Janine has also served on many community committees to further the mission of many agencies to enhance educational opportunities and leadership development for young people.
 Alexander G. Gagnon, M.Ed – Vice President of School-Based Education
Alex Gagnon, Vice President of Education, has the privilege of working with an outstanding group of individuals who are dedicated to supporting our students' growth and success. Please visit our
Contact Us
page to review our school-based team who makes the dream happen!
Alex has nearly a decade of youth development experience with an emphasis on supporting college access and success programming for students who are the first in their families to attend college. Before joining Boys & Girls Club of Dane County, Alex was a program officer for a local philanthropic organization focused on promoting post-secondary achievement and equity, and previously worked for more than five years with the Chicago Scholars Foundation in Chicago, IL, as the Director of College to Careers creating leadership pipelines for students from under-resourced communities. He holds a Master's Degree in Educational Policy Studies from the University of Illinois at Chicago and a Bachelor's Degree from the University of Wisconsin – Madison.