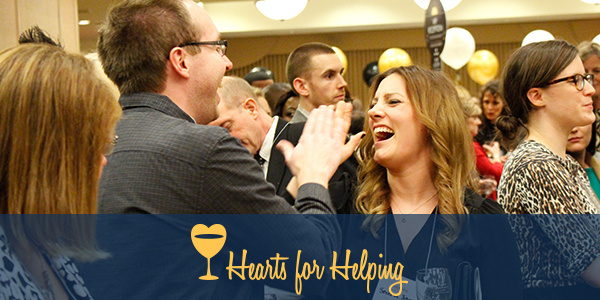 Hearts for Helping
A memorable night of difference-making in our community.
Thank you for joining us for an elegant night out at the Madison Concourse Hotel and Governor's Club. We appreciate everyone who attended and those tnat supportted this event.
THANK YOU FOR YOUR SUPPORT
We showcased some of the great works that Boys & Girls Club members exhibit throughout the year. We had live music, exciting auctions and raffles, and more. All proceeds went toward the 2020 Boys & Girls Club academic and recreational programs, which support and encourage youth to realize their full potential in a fun and educational setting
We exceeded the goal with 223,000 raised. First-year with a sit-down dinner ever. Raised money to support the opening of the Sun Prairie Club and the Playground.
A SPECIAL THANKS
Without our sponsors, the change we create wouldn't be possible.
Hearts for Helping 2020 Sponsors
Presenting Sponsor: The Madison Concourse Hotel & Governor's Club
Platinum Sponsor: UW Health, Quartz, UnityPoint Health-Meriter
Gold Sponsor: Madison Gas & Electric
Auction Sponsor: Fiskars
Premium Table Sponsor: Rhyme, Herzing University
Honorary Co-Chairs: BMO Harris Bank
Print Sponsor: Bob's Copy Shop
Print Sponsor: Madison Top
Jewelry Sponsor: Middleton Jewelers
Decor Sponsor: MasterWorks Design Group
Marketing Sponsor: Hiebing
Coat Check Sponsor: Capitol Bank
Chocolate Fountain Sponsor: Metcalfe's Market
Questions: specialevents@bgcdc.org