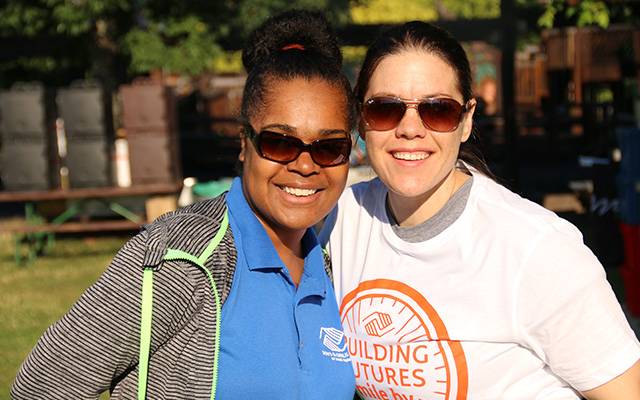 Volunteer
Our organization's success is thanks to our volunteers! Become one today.
Volunteers are an essential part of the Boys & Girls Club mission. Our volunteers directly impact the daily lives of Dane and Walworth County youth. As a volunteer, you have the honor of making a meaningful and lasting impact on each child you encounter—a reward that we hope is well worth your time!
We offer ongoing volunteer opportunities in several areas:
Administrative Work
Assist in filing, data entry, mailings, etc. during office hours.
Youth & Teen Programs
Tutor youth in various school subjects. Help facilitate educational games and activities. Mentor teens by assisting with homework, recreational skills or chaperoning field trips. Teach computer basics and assist with educational games and activities. Teach music, dance, spoken word, or other creative skills. Help facilitate athletic games and activities in the gym or outside, or coach/referee teams in our sports leagues. Organize games and tournaments, play games with kids, facilitate spontaneous fun activities, or create your own games. Assist with teaching arts and crafts projects, spice things up with your own project ideas.
AVID/TOPS or College Club
Inspire and prepare members in grades seven through twelve for their educational futures. Individuals: Mentor and/or tutor high school students to prepare them for college and beyond. Businesses/Organizations: Provide a paid summer internship for high school juniors and seniors to help expose them to a variety of career options.
Special Events
Sit on the planning committee, help recruit volunteers, or assist with day-of event activities. or assist with special events going on around the Club. 
Interested in volunteering?
We are currently revamping our volunteer process an will have an updated form in November.
Please check back latter if you are interested in volunteering.